In this version there are new and important features: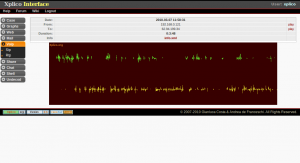 HTTP reconstruction file. ie: files downloaded with tools like DownThemAll
undecodec UDP and TCP "stream" with textual content
RTP dissector
SIP dissector
SDP dissector
Improved XI
many bugfix
This version of the SIP and RTP dissectors is not optimal. The (media) contents currently decoded have the following characteristics (limitations) :
only audio
audio codec: G711ulaw, G711alaw, G722, G729, G723 and G726
only static RTP payload type
We have to thank:
You can download VirtualBox.org image, source code and Ubuntu 9.10 package here.
Enjoy ;).