We are completing the tests on 0.7.0 version. In this release the main features are:
Gmail Webmail (HTTP)
Yahoo! Mobile Mail (Andorid)
AOL WebMail (last version)
Language localization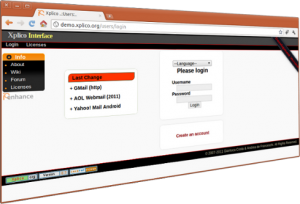 The "WebMail sniffer" component (manipulator and python scripts) were improved.
All this features and others can be  examined and tested with the Web Demo of Xplico.
Any help on Language translation and bug report or suggestions are greatly appreciated.
In the Web Demo all data can be remove by you, in anyway all data (but not the users accounts) are removed every day at 00:00 UTC. More info about Web Demo can be found here.